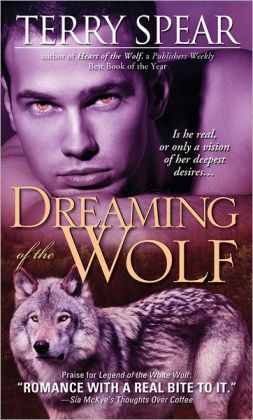 ON SALE at 62% off the Ebook Cover Price!!!
Only $2.99!!!
A FIERCE HUNTER...
Alicia Greiston is a no-nonsense bounty hunter determined to bring a ring of mobsters to justice. Her dogged pursuit of the crime family has forced her to avoid relationships— any man would only become a target for retribution. Luckily, Jake Silver is more than a man, and his instincts are telling him to stop at nothing to protect her.
AN ANIMAL PASSION...
However, the mob isn't entirely human either, and soon Alicia must flee for her life. When Alicia and Jake's passion begins to spill over into their dreams, Jake learns he will have to do more than defend her— he'll have to show his mate the way of the wolf.
But I've also been writing on the new book: A Highland Wolf Christmas, featuring Guthrie MacNeill and Calla Stewart. This will be the last story of the brothers. But Heather, their cousin, needs some romancing, don't you think? And I'm working on The Highlanders, which is a Highland medieval romance, book 5 in The Highlanders series. Sometimes I'll do that, hop from one book to another. When I can't think of the next scene, I'll work on the other. So far I have 24,000 on The Highlander, and 2,000 on wolf Christmas. I was stumped on the opening on Guthrie's story as I wanted it to begin with conflict between the her and heroine right off--he has to be wearing a kilt, and I've got the setup for the next scene--more kilt-wearing hunks, only human kinds, and more conflict. And then the next scene--well, that's how it goes.
Several sites wanted larger pictures, so that's one of the reasons I've gone back in and changed them. Before/after...
Old covers
And here is my YA demon series, though I've only found one picture I could use for that one so far. Don't you love it??? After/Before
New Cover
Ebook:
Smashwords

Alana Fainot is a demon gate guardian, stuck in her last boring year of school. But not for long. Hunter and the rest of the gang show up when her astral form can't return to her physical form, and she's at the police station trying to talk her way out of having seen the murderer of a summoner. Hunter always knew Alana was trouble, but his kind of trouble, and he's not leaving Alana alone again.Celeste Sweetwater, a new kind of demon, joins Hunter and Alana and the rest of the demon guardians in a fight to find a new kind of portal device that can summon several demons at once. But not only that, another Matusa has been unleashed on the unsuspecting human world and the demon guardians must stop him before he wreaks much more havoc.But this time, the police are involved, paranormal investigators pounce on the area, and the whole mess seems to be spiraling out of the demon guardians' control.
ARe
New Cover for The Tall Texas Order:
A vampire targets a huntress for his own, and she's torn between wanting him and knowing she should terminate him. But in the dark of night, who will win the battle?
Ebook:
Melissa Winston is trying to stay alive until the police can prove her ex-fiance murdered his own wife. But when Robotics Cop Number 6 arrives on her doorstep to offer protection, nothing feels right. What if HE is the assassin out to get her this time?
Before the transformation: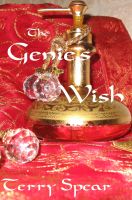 Genies are only fairy tales. At least that's what Lizzie Mason thinks until she manages to summon one from an antique vase. Now she's in real trouble as she vows to save the man imprisoned in the bottle from a fate worse than death and ends up in his world, hoping to change fate without getting herself killed.

The genie must right the wrongs of the past before the curse placed on him can be broken. But will the woman who has freed him be able to manage in a world where deceit and death await them?

Only 99 cents!!!

I've been reworking some of my book covers and have a new website coming up... so wanted to get these changed also before they're included. So what do you think? Better?

Hope you have a wonderful hump day and if you have Jaguar Fever in your hot little hands, I hope he's making your day!

"Giving new meaning to the term alpha male where fantasy IS reality."

www.terryspear.com

And ON SALE!!!!